Roofing Contractor Alto GA – Your Local Roofing Specialist +1 (678) 780-4682
Finding a qualified roofing contractor in Alto doesn't need to be hard. Tips on what to look for:
> Licensed roofing contractor – always ask to see the contractor's license.
> Does the roofing contractor carry liability insurance on your home and their employees?
> Local Alto roofing contractor – You need a contractor that will be there when you need them.
> Are they a residential roofing contractor?
Eventually, every homeowner needs to make a decision about their roof. Are the issues and damages okay to just repair, or does the whole roof need to be replaced by a Alto Roofing Contractor? If your roof is over a certain age, is it okay to patch it up or how do you know when it is time for a new roof? These are all common questions that homeowners everywhere have to deal with at some time or another.
Your roof isn't like other renovations you make to your home. The condition of your roof affects every room in your house. The amount of energy loss through heat or air loss is highly contingent upon the condition of your roof as well. For these reasons, it is important to take roofing issues seriously and err on the side of caution whenever a true decision needs to be made.
Division Kangaroof has over 15 years of experience in the roofing industry. We pride ourselves in bringing quality roofing services to the Alto GA area. Call today for a free roof inspection.
Alto Georgia Contractor – Roof Inspections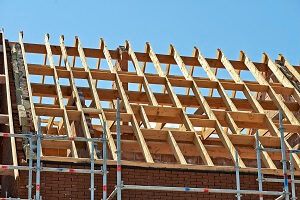 Every homeowner will need a new roof at some point, and oftentimes a good roof inspection is a very important way to know when it's time to replace your roof, or simply do some repairs. No matter which part of the country you live in, your roof is subject to extreme weather conditions that can cause serious wear and tear over time. Sometimes, all it takes is one bad storm to wreak havoc on your roof, and that's when you want to let a roofing company with years of experience do a roof inspection and help you know what your options are.
> Licensed Alto GA Roof Inspector
> Residential Roof Inspections
> BBB Rated Roof Inspections
> 24 Hour Roof Inspections
When Should You Schedule for a Roof Inspection?
Normally, you should have your roof inspected at least once a year. More particularly, however, it helps if you schedule for an inspection in the following occasions:
After a recent roof installation. This will help you confirm and determine that your new roof has been installed properly and that the installation process follows local building codes and other laws. It is highly recommended that you hire a professional roof inspector for this.
After a major storm, hail or hurricane. This helps you to determine which areas of your roof need immediate repair, which area may have been severely damaged and where major fixes and replacement are needed. You can then use the inspection report to file for an insurance claim. Make sure that you have the professional inspect your roof not long after the weather occurrence.
When you are selling the house. As mentioned previously, having the roof inspected helps to sell the house more quickly. If you include in your listing that it has a certificate of inspection, buyers will be more likely to contact you and send you a proposal.
Picking the Right Gutters for Your Home in Alto GA 
Although you may not dream about your gutters, they're still a very important part of your house. Incorrectly drained rainfall can pool around the foundation of your home and leakage into the crawl space, requiring you to contact various service providers for repairs. An excellent gutter system diverts the rainfall away from your home to appropriate drain, helping to safeguard your house and property from water damage.
Rain gutters made from galvanized aluminum or steel usually last for about two decades, and copper gutters have the tendency to hold their own for about half a century according to the National Home Builders Association. This does not take into consideration storm damage, fallen trees or homeowner damage from ladders. Without knowing when your gutters were installed, it can be difficult to determine if and when they should be replaced. Hiring a professional like Division Kangaroof can help you determine the correct course of action.
If you do have to replace your gutters, think about setting up a rain gutter guards. These guards can fix your problem of cleaning your gutters on a regular basis. Plus, you'll have peace of mind that your seamless gutters will last as long as they are designed to. Division Kangaroof is a local contractor that is familiar with the weather conditions in Alto GA. We can help you determine the best choice for your home.
Homeowners in Alto GA can trust Division Kangaroof to get the job done right the first time.
Division Kangaroof
+1 (678) 780-4682
info@divisionkangaroof.com
Division Kangaroof
Serving North Atlanta, Gainesville and Surrounding Areas
https://DivisionKangaroof.com
678-780-4682
Alto GA Local Roofing Contractor
February 21, 2018