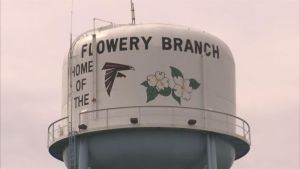 Roofing Contractor Flowery Branch GA – Local roofer meeting your roofing needs
> For many homeowners, finding a qualified roofing contractor in Flowery Branch can be difficult – but it doesn't need to be. What to look for?
> Licensed roofing contractor – don't be shy about asking to see the contractor's license.
> Insured roofing contractor – do they carry liability insurance on your home and their employees?
> Local roofing contractor – are they from the area or did they just come in to handle storm damage? You need a contractor that will be there when you need them.
> Residential roofing contractor – is doing residential roofs their main focus are they just filling in between larger commercial jobs?
What Every Flowery Branch Homeowner Should Know Before Hiring a Roofing Contractor
If your roof has called for some repairs or a complete replacement and you are in the market for locating the most suitable roofer, you know that it is a big investment. For such a huge investment, you just can't hire any Flowery Branch GA roofing contractor. While you are on a search to shortlist and finalize a roofer for your project, here are some aspects that will assist you in narrowing down your selection.
Among all the many reputed contractors, choosing the right one for your project can be a little challenging. Here are what every homeowner should know before hiring a roof contractor in Flowery Branch GA:
Low bids can be a trap
Just don't go for a low bid as soon as you see it. There are many roof contractors who will place an alluring bid on the platter but one must be aware of the fact that they might use low-quality materials and perform a sub-standard work. However, the lowest bid can also be due to the fact that the contractor has low overhead or is linked to a source for quality materials which can be a valid assessment of reason to arrive at his bid.
Experience
Ask the company how long they have been in business? It is important to assess its exposure in the respective field to ensure reliability and availability accessibility in case of post job problems.
Are you licensed?
Always ensure that the roofing company holds a valid license and serves insurance to the laborers employed on the job. It will safeguard you from contractors who are new and unskilled to perform the assigned job. Additionally, put up questions about the insurance, liability, and compensation to the workers, clauses of personal liability/injury.
Go with references
Any roofing contractor who enjoys a good reputation in the market will always be happy to render references of happy customers it has served in the past. But also make sure that you research negative reviews and low rating on the internet since no one will tell you about unhappy clients.
Guarantee
Invest your money and time with a contractor who offers guarantee for the job done. Most roofing materials manufacturer provide product warranty excluding the installation. In such cases, make sure that the roofer will take ownership of problems with installation or materials as well.
Flowery Branch GA
Flowery Branch GA is city in Hall County, Georgia in the USA. The population density of the city is estimated to be around 6 thousand. This town is said to have the best social amenities that are all over the town.
Most travelers do like visiting this city and once in the flowery branch GA taking photos in most historical building some them that are dated back to earlier years of the 1800s that are in the town. Near the flowery branch, GA is Lake Lanier that offers various activities such as swimming, boating, and surveying on beautiful scenery in the town.
Lake Lanier is also a good environment for aquatic animal life downstream. many visitors annually visit this lake including marinas for Lake Lanier Fishing in those Islands water park once popular for rowing-canoeing events in the 1996 Summer Olympics
Fishing has brought a great deal of excitement among the tourists here. Seeing the fishes jump out of the water, catching and ruling over sticking bat and fish line its lot challenging. Now about the type of fishing, we should be bit careful and have short extreme to how they are different in making your trip enjoying.
Why Hire a Flowery Branch GA Roofing Contractor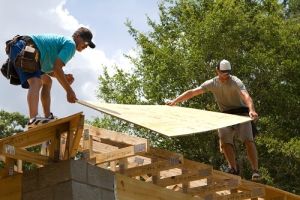 The roof is a major part of the home, and if you are going to conduct renovations on it, you are sure to spend a lot of money. This is one of the main reasons you have to be sure that you are dealing with the right company so that your investment does not go to waste. Here are a few advantages associated with dealing with a professional roofing company.
It puts your mind at ease
It may take a while to locate the right kind of company but the time and effort it takes is well worth it. Instead going for the wrong contractor and waiting until it is too late, take some time and do through research on all the companies you are considering. This way, your mind will be more at ease when you finally make a choice on who to hire. Roof repairs and replacements are a costly affair, and you want to be sure that your investment will not go to waste. You want use a contractor who will value your investment and also take pride in the work they do. Hiring a reputable contractor will help you feel more confident and secure.
Their expertise is invaluable
A great roof is one that also makes your home more energy efficient. When you hire a roofing contractor who understands just how the roof affects a home's energy efficiency, you will get the best value for your money.
They can help you increase the value of your home
If you are planning on selling the house, you have then hired a great roofing company can help you get more on the sale price. People shopping for new homes would love the idea of having a new roof on it and if the contractor does a great job, it can increase the value of the property. A great contractor will also help make important decisions in regards to the roof and how best to go about it so that you can get more for the home when you put it on the market.
It gives you confidence that a great job will be done
Unlike dealing with amateurs, hiring an expert roofing contractor will increase your confidence on the roof as you are sure it will last for a very long time. Homeowners face many challenges and when you find a professional contractor who does a thorough and professional job it feels great. Locating a great roofer and having the work done well is going to leave you feeling pretty great about the roof and your safety as well.
Division Kangaroof has over 15 years of experience in the roofing industry. We pride ourselves in bringing quality roofing services to the Flowery Branch GA area. Call today for a free roof inspection.
Division Kangaroof
Serving North Atlanta, Gainesville and Surrounding Areas
https://DivisionKangaroof.com
678-780-4682
Flowery Branch GA
March 12, 2017