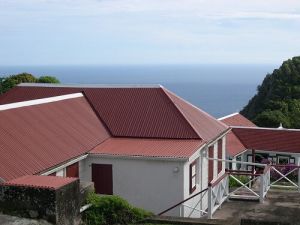 It is best to spend a lot of time and effort in finding a professional and reliable metal roofing contractor Gainesville GA to set up your roof, to begin with rather than hiring an untrustworthy team who has never worked with a metal roof before, and one that would handle it like a typical asphalt shingle and consider it a project that could be finished in just one day. At this point, if you no longer have questions as to why you should hire a  roofing company that is an expert in metal roofing, you should consider using a Roofing Contractors directory divided into different categories according to their specializations; metal roofing contractor companies arranged by their locations in the country, and by niche categories like standing seam as well as metal shingle contractors.
Selecting The Best Roofing Company To Install Metal Roofs
Having performed intensive research, you've realized that there are many metal roofing contractors and firms that offer services related to the installation of metal roofing, and at this point, you have to face the choice as well as the pressure of choosing the most suitable metal roofing contractor who can take on the job. The process of choosing is pretty straightforward, yet the decision that you will be is very important. You should follow a pre-screening process and this would involve a prospective roofing contractor visiting your home and offering you a reasonable estimate. Then and there, you will discover that there are countless probable roofing scams happening. You'll see this if one of the prospective contractors dropped by to check your roof, and offered you an estimate that's only about half of what the other roofers have quoted. Also, this contractor had the audacity to ask for a cashiers check for the full amount for payment in advance.
This man is undoubtedly a scam artist who earns money from fooling older and unknowing consumers. The good thing is that all of those who are in the roofing business are scam artists. You can still find a few trustworthy roofers like those from Division Kangaroof. It could be one roof contractor who will give you a quote that's about four times the actual estimate offered by an asphalt shingle contractor who came to your house before him. Yet, even with the higher preliminary metal roofing prices, the advantages he laid out made sense. To put it simply, the metal roof is the final roof you'll want to install. You will not only obtain a roof that is visually appealing but will also last you a lifetime. It can also help you save on your energy expenses and even boost the value of your home. Isn't that a good deal? Obviously, the cost alone, low or high, isn't the sole criteria when coming up with a decision regarding whether you should hire any specific roofing contractor.
An even more important factor is actually the work quality, that you can only check if you ask for references, checking out their work quality and maybe even taking the time to talk to their previous clients to see if they are satisfied with the job of the contractor they hired. Furthermore, you might want to meticulously study the metal roofing system that your prospective roofer wants to use, the kind of roofing underlayment the prefer to use, and also know as to how they would set up the roof ventilation.
Vital Questions To Ask
Details About The Warranty – Determine whether it's just the warranty supplied by a product manufacturer, or if the roof really offers a warranty for his work, which he claims would be watertight and free of leaks.
Underlayment Type – Research revealed that metal roofs must not be mounted over synthetic vapor barrier insulation because it would trap the moisture and this could lead to deck rotting. It is therefore highly suggested to use a breathable ventilation system.
Ventilation – A roof that's without proper ventilation may fail too early because of trapped moisture as well as ice dams formation, or deterioration due to trapped hot air. Inquire as to how he plans to ventilate the roof.
Deck repair – when a roof needs a tear-off; Ask your roofer if they will fix any probable deck damage, and make sure that you get that as part of the agreement.
Written Proposal And Contract
Obtain a written proposal and contract and go through it at length before you decide to agree to any kind of work. Ask the contractor to put all of the guarantees in writing, or else, you'll have no way to obtain what you have been promised in case a contractor is unable to deliver their promises.
Last but not least, be sure to use your good judgment.