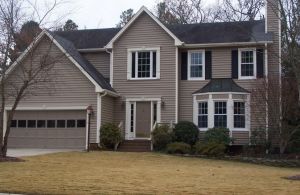 Selecting the Right Siding for Your Home
Did you know that raising the value of your home can be as easy as replacing the siding? It's true! Siding can be a huge way to improve the appearance of the home, giving a new look without having to spend a huge amount of money. There are several siding options available. Here is an overview of some popular choices on the market. 
Types of Siding
Wood
Aluminum
Cement Fiber
Vinyl
In years past, you could also get siding in asbestos, hardboard and fiberglass, but these options are no longer on the market. Asbestos, especially, has become a danger to pulmonary health due to slivers that break off and get breathed in. It can potentially cause very serious lung disease. If you have an older home, built in the 70s or earlier, make sure your siding is up to code, made from modern and safe materials. Following are some basics about the types of siding available to you today. 
Wood Siding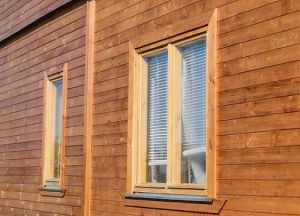 This is by far the oldest siding material out there and is often favored to be a more aesthetically pleasing option. But, it does require some upkeep along the way, as any wood does. The type of maintenance you can expect would be dealing with pest control, painting from time to time as well caulking. The pros are that it's very cost effective. If you can care for it properly, it will bring your home value and charm for years to come. 
Aluminum Siding
Aluminum does not need much maintenance or upkeep, making it a very popular choice today. It's easy to install and comes in all types of colors and sizes. It's also a good choice to install over top of old wood siding to bring a fresh look to your home without having to remove the old siding. 
Vinyl Siding
Vinyl has perhaps the least amount of maintenance and also is a big value. It is made to look like shingles and comes in sheets that are both horizontal and vertical, along with any color you want. The downside is that vinyl does break and crack over time and if this happens, you will need to replace that section. It too can be used to cover old wood siding. 
Cement Fiber Siding
Cement fiber has by far become the modern siding of choice and is very popular nowadays. It's easy to maintain, looks great and is made from recycled material, so you will have the satisfaction knowing you're helping out the environment as well. It can be a little more costly. Another great thing about it is it looks a lot like wood siding but you'll never have to worry about the rot that comes with wood over time, not to mention weather damage. Even with the cost, you will have to do nearly nothing to maintain it, making it a great choice for a long-term investment.
Siding on your home is often what gives it curb appeal and what people first notice when they see your home. Be sure to choose the siding that fits your lifestyle and maintenance abilities. There really are some great choices available today to fit any budget with ease.
For more information on siding in Gainsville or surrounding areas, give us a call today!!
Division Kangaroof
Serving North Atlanta, Gainesville and Surrounding Areas
https://DivisionKangaroof.com
678-780-4682